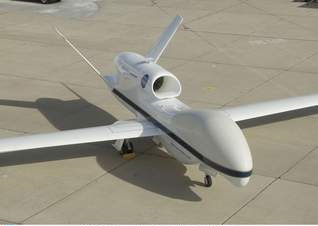 RD-104 Unmanned Reconnaissance Drone developed by Invictus Illuminati
Technical Specifications
Edit
RD-104 is a fusion power unmanned high velocity drone developed in Dublin Cathedral by Invictus Illuminati Arch-Engineer Sebastian Cork.
The RD-104 has the ability to travel for more than 1250 miles before it's lightweight fusion cell required refuelling and can reach altitude up to 1000 meters at an incedible speed of 450km/h at full speed (average cruising speed 250km/h)
Intelligence gathering
Edit
The RD-104 is equipped with a High Definition camera and the abilit to record up to 112 hours of HD video. The camera is also equipped with a infrared and low-light vision as well as telemetric sensors. The Drone is able to create accurate maps of an area and also record activity and gather intelligence on movement of mobile objects on it's path and tag them with a unique signation for later recognition. The database of objects is being synched across all drones in the fleet when the drones are back to base.
Communications
Edit
Allthough the drone is completely autonomous and equipped with a very smart Artificial Intelligence it can be controlled remotely if that is required. It is equipped with a radiation shielded communication system that allows data transmission regardless of radiation levels at a distance of 15 - 20km of it's current location.
The drone is equipped with
2 x Aurora MkIII Air to Air Missiles
1 x 12mm machine gun turret with a 180 degrees arc of fire